Posted on 25th Mar 2013 @ 8:37 PM

Make sure you check out our latest announcements here.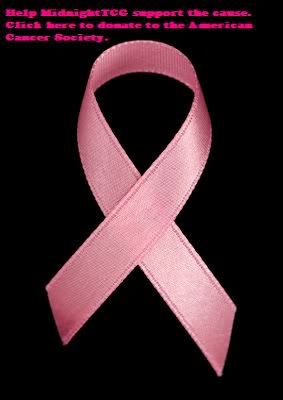 MidnightTCG and eROLJ.com are proud to present our raffle to battle cancer. You will be making donations via the pink ribbon at the bottom of the forum. For every $10 you donate to the Reay for Life(American Cancer Society), you will receive one entry. We will be accepting donations until October 31, 2012 for this raffle. The drawing will be held on November 1, 2012 live over Skype and our very own Ginzaki will be recording the drawing. The winner will receive the pictured Inzektor Hornet mat. A drawing will also be held for a Calcu-Jotter. Both prizes will be drawn for on Novermber 1, 2012. Good luck to all and let's help fight the good fight against cancer.Note:You may still make donations via the link even if you do not wish to be involved in the raffle. Just make me aware that you do not wish to have your name put in for the prize pool. Thank you to all of our wonderful members for all donations you make to help this great cause.